Korn meets KoRn
---
Promoting "KORN"
Devoted fans waiting in line to meet KoRn.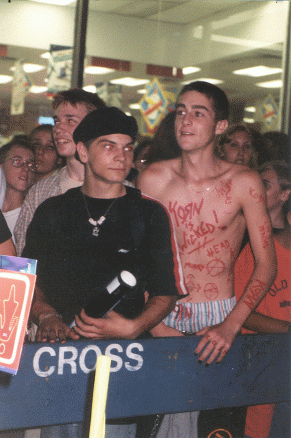 ---
Hangin' with the fans
Friends of KoRn (and Korn).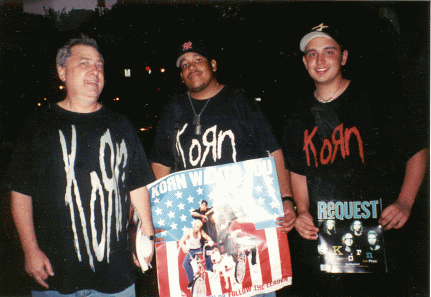 ---
Korn meets KoRn
Fieldy putting his John Hancock on dgk's KornShell reference manual after
discussing the finer points of job control.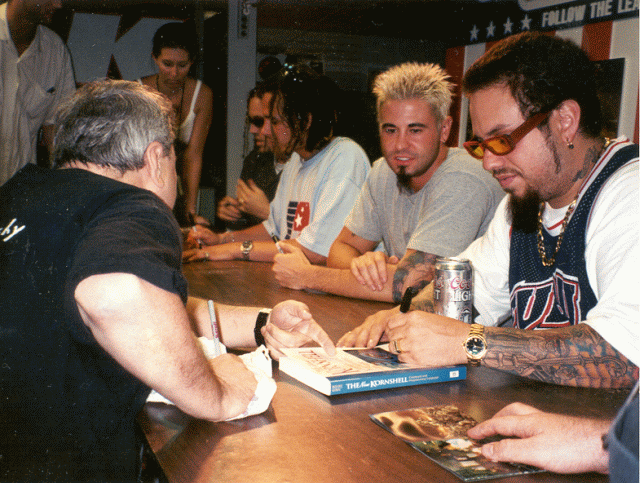 ---
The Book
KornShell manual signed by KoRn members David Silveria, Fieldy and Munky.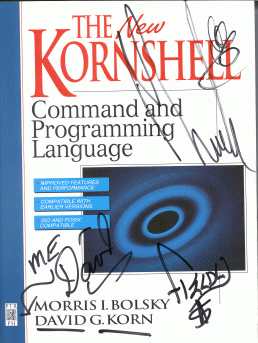 ---